The YWCA Darien/Norwalk is launching an Essay + Poster Art + Poetry youth competition to provide Darien and Norwalk students in grades 6-12 with a way to explore racism in a safe and accessible way.
— an announcement from the YWCA Darien/Norwalk
The competition invites students from Norwalk and Darien to use their creativity as a tool to stand against racism.
All students in grades 6-12 are eligible and encouraged to participate by responding to the prompt: #How I'm taking a stand against racism.
It is YWCA Darien/Norwalk's hope that in the context of local and national events, students take time and reflect on what they see in the world around them and demonstrate through their creativity how they can have a impact.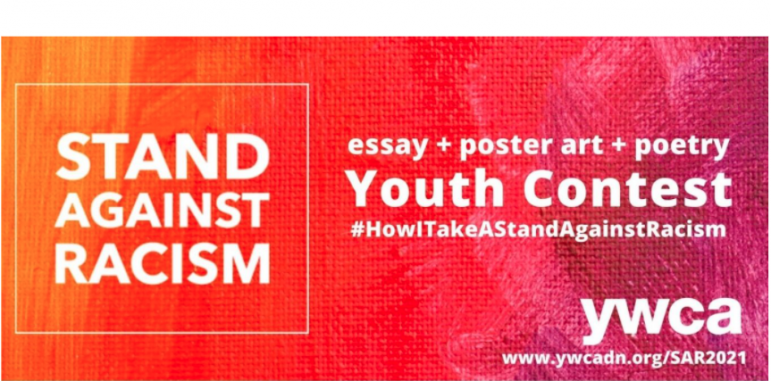 The aim of the competition is to highlight how students are taking action in the face of challenges resulting from racism and to encourage students to share their experiences and ideas with the community.
Winner and runner up prizes will be awarded in each category: Essay | Poster | Poetry: $250 Winner / Second Place $100 Visa Gift Cards.
Submissions are due May 15, 2021. Winners will be featured on YWCA social media channels and other local media. Contest rules and more information can be found here on the YWCA Darien/Norwalk website.
The contest is part of the YWCA's 15th annual Stand Up Against Racism campaign.
YWCA Darien/Norwalk is a non-profit organization dedicated to eliminating racism, empowering women, and promoting peace, justice, freedom, and dignity for all. YWCA Darien/Norwalk is located at 49 Old Kings Highway North in Darien, CT. For more information, please visit ywcadn.org or call 203.655.2535.